Xiegu XPA125B 100W HF Power Amplifier + Auto tuner ATU For X5105 X108G G1M G90
XIEGU XPA125B | 100W POWER AMPLIFIER | AUTO ANTENNA TUNER | LARGE DISPLAY SCREEN
The Xiegu XPA125B (new version) is a 100-125 watt solid-state linear power amplifier for frequencies from 0.5 to 30Mhz and 50 to 54Mhz, with an integrated antenna tuner (1.8 to 30Mhz) and a big and bright display for monitoring the amplifier status. It is equipped with protections: temperature, overcurrent, detection of input and output. It's perfect for your QRP radio or low power SDR transceiver.

The XPA125B HF amplifier can be used with any QRP HF transceiver and is compatible with the Xiegu G90, X108G and X5105 and it's with the automatic bandwidth and output power control function (ALC).

The large backlit 2.7 inch LCD display screen shows input/output power, SWR, Voltage, Current, Temperature, amplifier status as well as warning messages making the operation of this modern amplifier simple and also user friendly. The serial connection allows you to hook it up the computer to update the firmware.
Specifications:
Operating frequency: 0.5~54MHz
Input power: ≤5W
Maximum output RF power: 1.8-30MHz ≥110W | 50-54MHz ≥ 90W
Maximum Ambient Operation Temp: 131 Fahrenheit(55 Celsius)
Gain: 13 dB (+/-2dB)
Spurious Suppression: >50 dB
Supply Voltage: 12-15 Volts DC
Transmit Current Draw: @ max output 30 Amps
Current parameters: Standby 260mA @Max Launch: 30A@Max
Receive Current Draw: @ max 700 mA
ATU Frequency Range: 1.8-30 MHz & 50-54 MHz
ATU Tuning Range: 14-500 Ohms
ATU maximum tuning range: 14~500Ω
Working voltage: 12V~14.5V DC
Machine size: 260*150*100mm | 10.24*6.3*2.56in [Excluding knobs, handles, etc.]
Weight:1.6kg | 3.53lb

Compatible with
Xiegu X5105, Xiegu G90
Yaesu FT-817, Yaesu FT-818
Recommended Radio & Accessories
Xiegu CE-19 Expansion Port for connection with a Xiegu G90 or X5105 Transceiver
Xiegu G90 radio
Xiegu X5105 HF transceiver
Xiegu G1M radio
What's in the box?
1 x Xiegu XPA125B 100W Linear Power Amplifier
1 x Control Cable for Xiegu Transceivers
1 x DC Power Cable
1 x USB Cable for PC Connection
1 x User Manual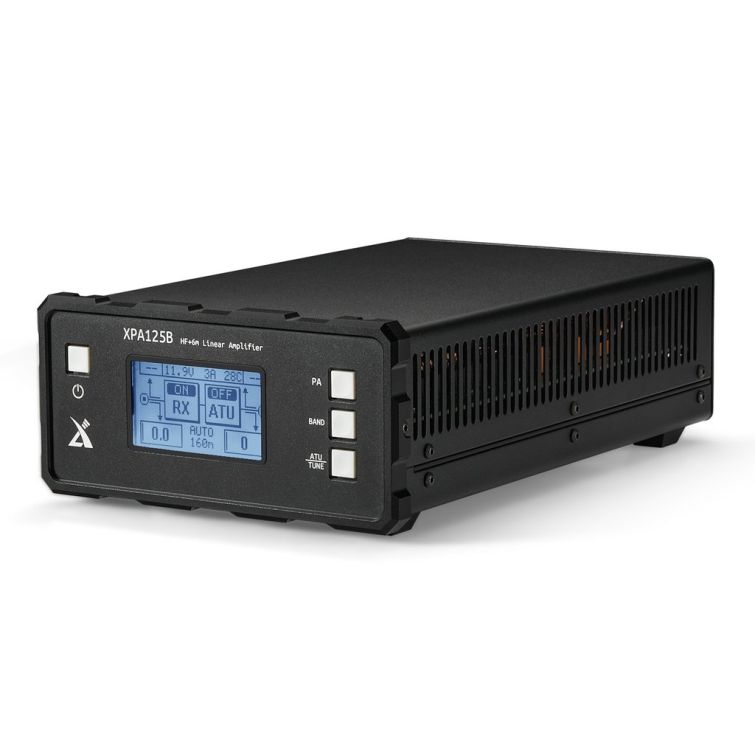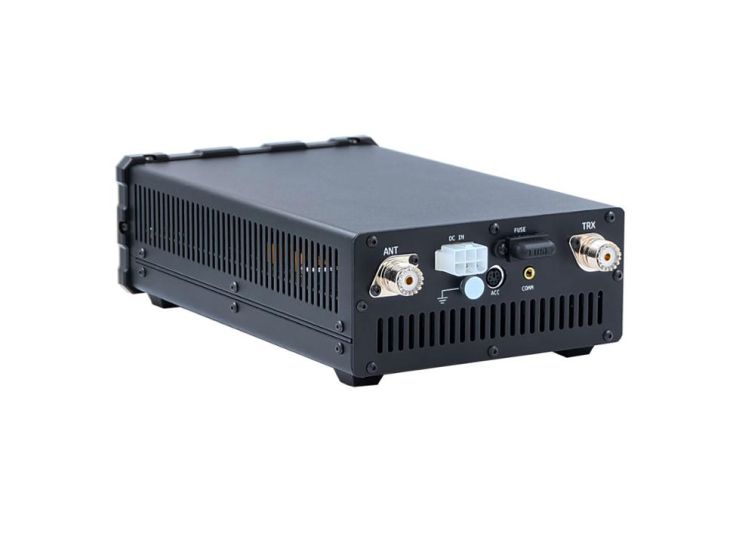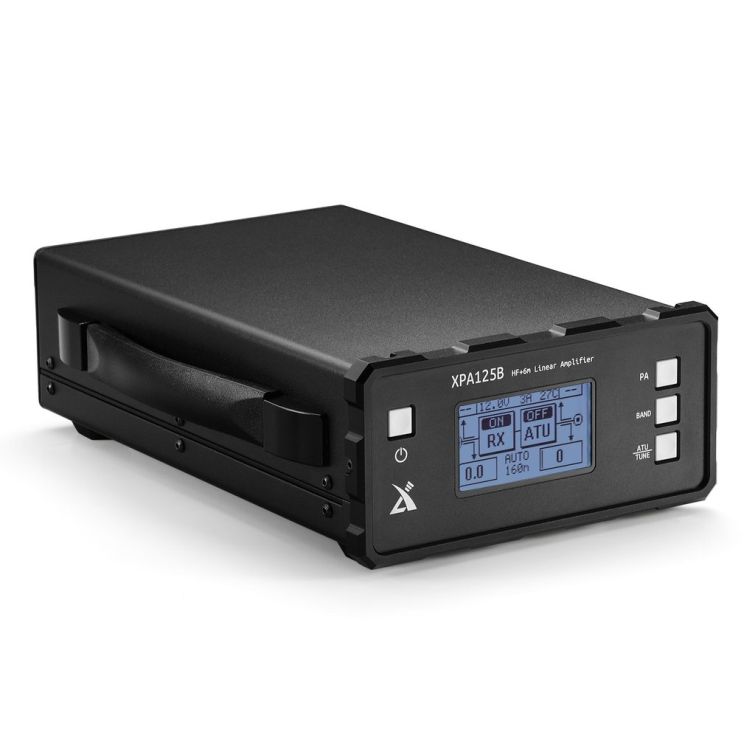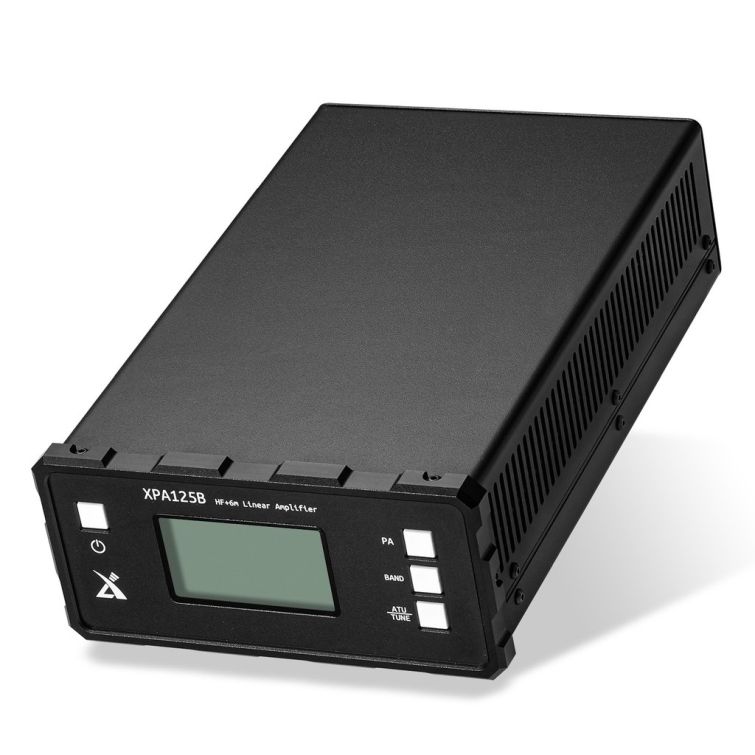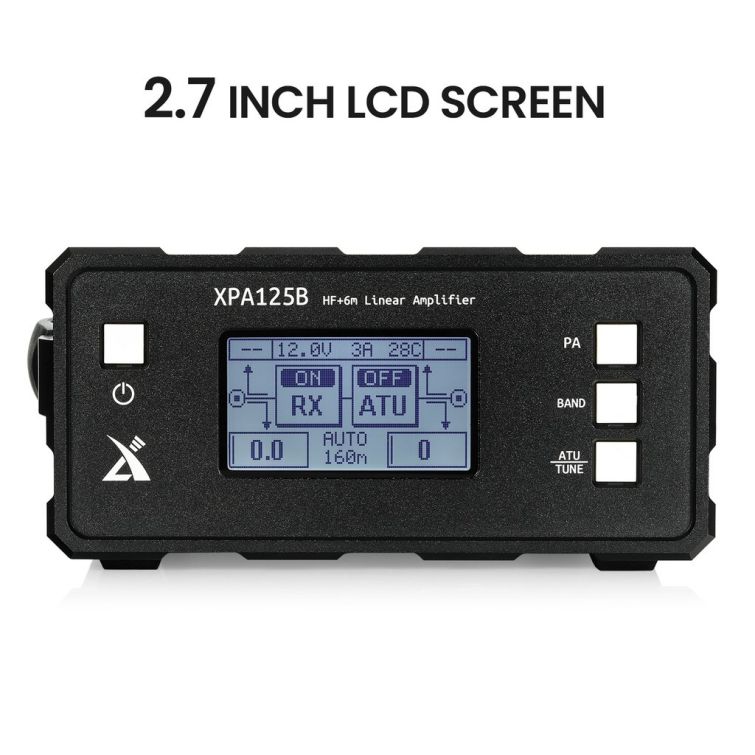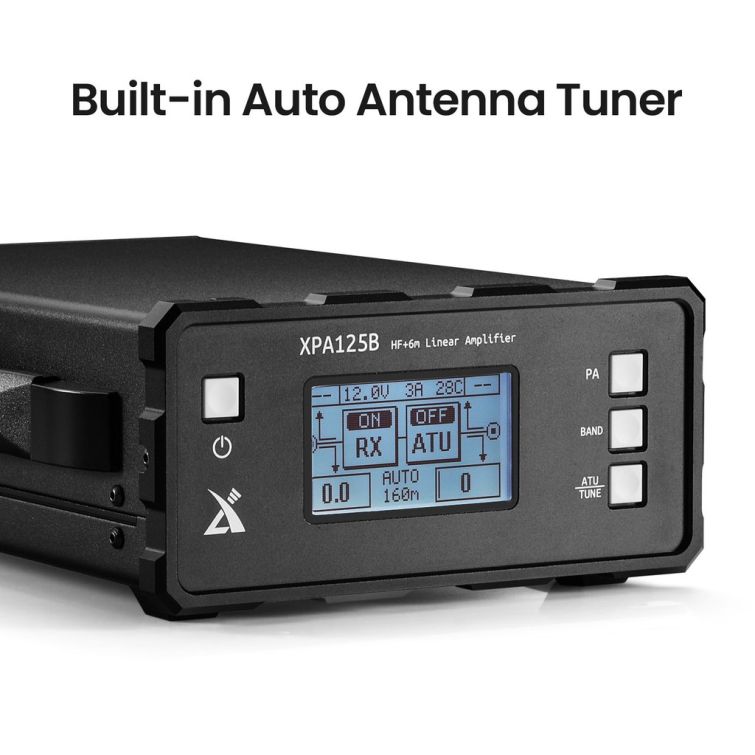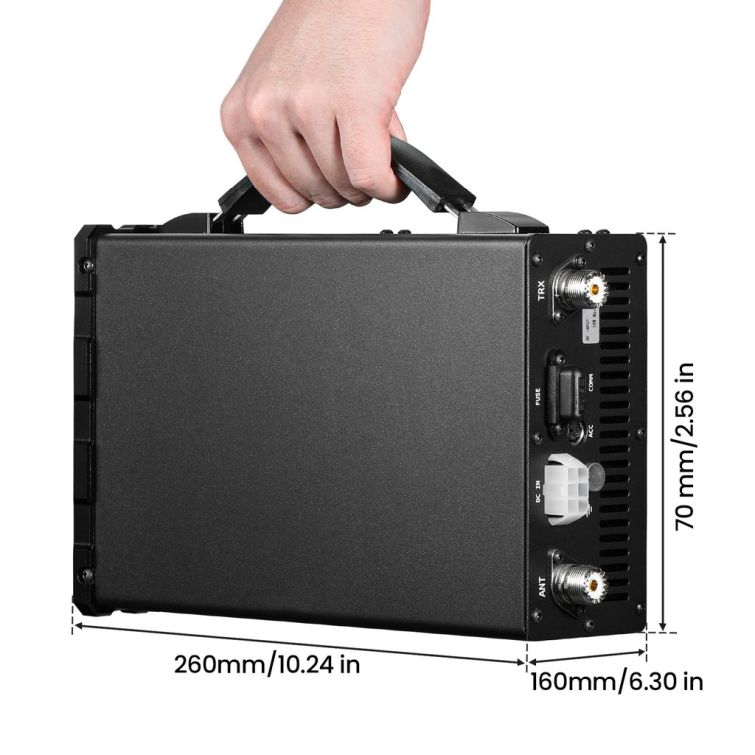 Bank Transfer
BANK TT
Account name (Name of Beneficiary): WANG ZE BIN
Account Number : 6217001930025772758
Bank Name: China Construction Bank, Xiamen Branch
Swift Code:PCBCCNBJSMX
Bank Address: NO.89, Jiyuan Road, Jimei, Xiamen, Fujian Province, China

BANK Payment Policy:
Please confirm correct payment Currency is same our order. ( Not include the handling charge from your bank and our bank account. )

Request information as below :
1) Send money total amount
2) Received Name from Payment
3) 446shop Order number
4) Sender Name
E-mail : sales@446shop.com
Notice:
Dear customers:
To aviod the controversial, please ask for the bank about the handling fees and where to deduct before the remittance.
If you don't make it clear, your Bank will deduct the charges from your remittance.
That means the remittance that you send to us will be reduced.
If payment is not enough, our company will not send out order until we got full payment.
Please pay attention and sorry for any inconvenience caused.

Online Payment
(1) PayPal Account: adams.jobs@hotmail.com
1) Why PayPal?
PayPal enables you to send payments quickly and securely online using a credit card or bank account.
Advantages:
a) Payment is traceable. You can trace the status of your payment using your PayPal account.
b) Payment does not require you to use your credit card online (you can transfer directly from your bank account). TradeTang doesn't see your credit card number (it is safely encrypted through PayPal's server), which limits the risk of unauthorized use.
2) How to make payment by PayPal?
Buyers go the order process on TradeTang and if you prefer to use PayPal, you will be led to PayPal's page. You are free to pay with your credit card, balance, or E-Cheque.
(2) Western Union
Benefit Name
First Name: zebin
Last name (Family name): wang
Address: Room303, NO.13, Yanpin Yili, Jimei, Xiamen City, Fujian Province, China 361024
With more than 150 years of experience, Western Union is a global leader in money transfer services. It helps consumers and businesses send money quickly and reliably. Below is the information you need for Western Union transfer:
Beneficiary

ZeBin Wang

First Name:ZeBin

Last Name:Wang

Country

China

Address

Room303, NO.13, Yanpin Yili, Jimei, Xiamen City, Fujian Province, China 361024

Telephone

+86-138 6012 3881
1.What is MTCN?
MTCN stands for Money Transfer Control Number, a ten digits number provided by Western Union upon your sending money. It serves a tracking number for sender and the recipient will not be able to collect money without MTCN.
2.What is the Exchange Rate if I pay by Western Union?
Money sent by Western Union will be exchanged according to the exchange rate of the day when it is collected. The amount we receive might be slightly different from that you send as exchange rate keeps changing.
3.What to do once I decide to pay with Western Union?
We need MTCN, your name and address to collect the money. After you choose to pay with Western Union, a new page will be opened, on which you need to fill in the blanks with the money-sending information.
Please make sure the information is exactly the same with that on your receipt given by Western Union agency.
(3) MoneyGram
Benefit Name
First Name: zebin

Last name (Family name): wang
Phone number: 0086-13860123881
Address: Room303, NO.13, Yanpin Yili, Jimei, Xiamen City, Fujian Province, China 361024
(4) Sigue Money Transfer
Benefit Name
First Name: zebin

Last name (Family name): wang
Phone number: 0086-13860123881
Address: Room303, NO.13, Yanpin Yili, Jimei, Xiamen City, Fujian Province, China 361024

Telegraphic Transfer
Intermediary Bank: Deutsche Bank Trust Company Americas
SWIFT BIC: BKTRUS33
Beneficiary Bank: Postal Savings Bank of China
SWIFT BIC: PSBCCNBJ
Beneficiary Account No.: 621098 3930 00476 7297
Beneficiary's Name: ZEBIN WANG
Beneficiary's Address:
705, No.78, JinShang District, JinShang Road, Xiamen City, China
Telephone Numbe: +0086-13860123881

Order Delivery
You also can track all the post shipping information on http://www.17track.net/en/
Note: If you wanna the above delivery service, please email us(sales@446shop.com). As our default shipping way is by Post Parcel Delivery. Thank You!

Shipment Tracking
Please track the order with the tracking number which we sent you on here.