Home >> Digital | Phone >> KIRISUN >> KiriSun >> Kirisun DP770 DMR professional Digital Two-way Radio UHF 400-470MHz Dustproof & Waterproof IP67 Digital Mobile Radio
Kirisun DP770
As a product built to the DMR standard, DP770 is with ergonomic design, all-round digital functions and remarkable quality to increase your management efficiency and enable you to be responsive to emergent situations.
Features:
1.8" Graphic Dot-matrix True Color Display
The large-sized, full color, 5-line display enables the access to desired information easily even under bright sunlight.
All-time Durability
DP770 meets most of the demanding standards, including IP67 for water submersible and MIL-STD-810 C/D/E/F/G for exceptional durability, which ensure outstanding performance even in critical environments.
Versatile Voice Calls
Enhanced digital vocal call feature facilitates the management of the calls between the team members and the working teams, and ensures the privacy of the communications.
GPS Localization (Optional)
Integrated GPS enables the real time tracking of the mobile working team.
Rich Signaling
Multiple advanced analog signaling, including MDC1200, DTMF, 2-Tone and 5-Tone, provides more expansion capacity in existing communication systems.
Durable Battery
DP770 operates up to 40% longer between recharges compared to analogue by using the TDMA 2 time slot technology.
Migrate at Your Own Pace
Keeping the current communication system running during the migration from analogue to digital is vital to any business, the DP770 operates in both analogue and digital mode, that allows the change at your pace.
Virbration
Vibration alert reminds the reception of message and call in noisy environment and wherever covert counts.
Versatile Data & Emergency Services
In addition to conventional communication services, DP770 provide rich data services and selectable functions, including Text Message, Scan, Emergency, Man Down (optional), VOX and Lone Worker.
DP770 General

Frequency Range

400~470MHz

Channel Capacity

1024

Channel Spacing

12.5KHz/25KHz

Operating Voltage

7.5V DC ±20%

Battery

2000mAh Li-ion (Standard)

Dimension(with battery and antenna)

137mm×55mm×35mm

Weight(with battery and antenna)

350g

Transmitter

Frequency Stability

±1.5 ppm

Power Output

1W/4W

Modulation Limiting

2.5kHz@12.5KHz, 5kHz@25kHz

FM Hum and Noise

-40dB@12.5kHz -45dB@25kHz

Conducted/Radiated Emission

-36dBm@<1GHz, -30dBm@>1GHz

Adjacent Channel Power

-50dB@12.5KHz, -60dB@25KHz

Audio Response

+1dB,-3dB

Audio Distortion

3%

4FSK Digital Modulation

12.5KHz(data only):7K60FXD
12.5KHz(data+voice):7K60FXE

Digital Protocal

ETSI TS 102 361-1, -2, -3

Receiver

Frequency Stability

±1.5 ppm

Analog Sensitivity

0.35μV /-116dBm(12 dB SINAD)

Digital Sensitivity

0.22μV /-120dBm

Intermodulation

TIA603C:70dB ETSI:65dB

Adjacent Channel Selectivity

ETSI: 60dB@12.5kHz,70dB@25kHz

Spurious Response Rejection

TIA603C:75dB ETSI:70dB

Rated Audio Power

1.5W±0.1W

Rated Audio Distortion

3% (Typical)

Hum and Noise

-40dB@12.5kHz -45dB@25kHz

Audio Response

+1dB,-3dB

Conducted Spurious Emission

-57dBm@ < 1GHz,-47dBm @> 1GHz

Environmental Specifications

Operating Temperature

-30℃~+60℃

Storage Temperature

-40℃~+85℃

Thermal Shock

MIL-STD-810 C/D/E/F/G

Humidity

MIL-STD-810 C/D/E/F/G

ESD

IEC 61000-4-2(level 4)

Dustproof & Waterproof

IP67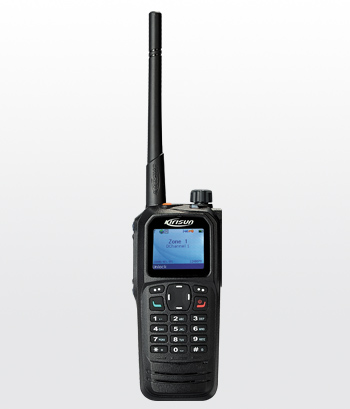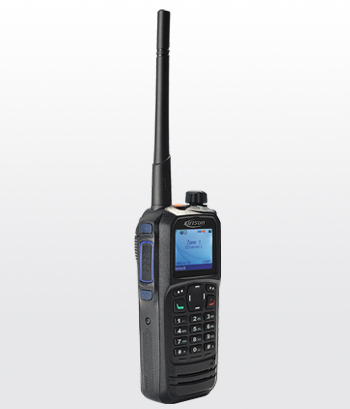 Bank Transfer
BANK TT
Account name (Name of Beneficiary): WANG ZE BIN
Account Number : 6217001930025772758
Bank Name: China Construction Bank, Xiamen Branch
Swift Code:PCBCCNBJSMX
Bank Address: NO.89, Jiyuan Road, Jimei, Xiamen, Fujian Province, China

BANK Payment Policy:
Please confirm correct payment Currency is same our order. ( Not include the handling charge from your bank and our bank account. )

Request information as below :
1) Send money total amount
2) Received Name from Payment
3) 446shop Order number
4) Sender Name
E-mail : sales@446shop.com
Notice:
Dear customers:
To aviod the controversial, please ask for the bank about the handling fees and where to deduct before the remittance.
If you don't make it clear, your Bank will deduct the charges from your remittance.
That means the remittance that you send to us will be reduced.
If payment is not enough, our company will not send out order until we got full payment.
Please pay attention and sorry for any inconvenience caused.

Online Payment
(1) PayPal Account: adams.jobs@hotmail.com
1) Why PayPal?
PayPal enables you to send payments quickly and securely online using a credit card or bank account.
Advantages:
a) Payment is traceable. You can trace the status of your payment using your PayPal account.
b) Payment does not require you to use your credit card online (you can transfer directly from your bank account). TradeTang doesn't see your credit card number (it is safely encrypted through PayPal's server), which limits the risk of unauthorized use.
2) How to make payment by PayPal?
Buyers go the order process on TradeTang and if you prefer to use PayPal, you will be led to PayPal's page. You are free to pay with your credit card, balance, or E-Cheque.
(2) Western Union
Benefit Name
First Name: zebin
Last name (Family name): wang
Address: Room303, NO.13, Yanpin Yili, Jimei, Xiamen City, Fujian Province, China 361024
With more than 150 years of experience, Western Union is a global leader in money transfer services. It helps consumers and businesses send money quickly and reliably. Below is the information you need for Western Union transfer:
Beneficiary

ZeBin Wang

First Name:ZeBin

Last Name:Wang

Country

China

Address

Room303, NO.13, Yanpin Yili, Jimei, Xiamen City, Fujian Province, China 361024

Telephone

+86-138 6012 3881
1.What is MTCN?
MTCN stands for Money Transfer Control Number, a ten digits number provided by Western Union upon your sending money. It serves a tracking number for sender and the recipient will not be able to collect money without MTCN.
2.What is the Exchange Rate if I pay by Western Union?
Money sent by Western Union will be exchanged according to the exchange rate of the day when it is collected. The amount we receive might be slightly different from that you send as exchange rate keeps changing.
3.What to do once I decide to pay with Western Union?
We need MTCN, your name and address to collect the money. After you choose to pay with Western Union, a new page will be opened, on which you need to fill in the blanks with the money-sending information.
Please make sure the information is exactly the same with that on your receipt given by Western Union agency.
(3) MoneyGram
Benefit Name
First Name: zebin

Last name (Family name): wang
Phone number: 0086-13860123881
Address: Room303, NO.13, Yanpin Yili, Jimei, Xiamen City, Fujian Province, China 361024
(4) Sigue Money Transfer
Benefit Name
First Name: zebin

Last name (Family name): wang
Phone number: 0086-13860123881
Address: Room303, NO.13, Yanpin Yili, Jimei, Xiamen City, Fujian Province, China 361024

Telegraphic Transfer
Intermediary Bank: Deutsche Bank Trust Company Americas
SWIFT BIC: BKTRUS33
Beneficiary Bank: Postal Savings Bank of China
SWIFT BIC: PSBCCNBJ
Beneficiary Account No.: 621098 3930 00476 7297
Beneficiary's Name: ZEBIN WANG
Beneficiary's Address:
705, No.78, JinShang District, JinShang Road, Xiamen City, China
Telephone Numbe: +0086-13860123881

Order Delivery
You also can track all the post shipping information on http://www.17track.net/en/
Note: If you wanna the above delivery service, please email us(sales@446shop.com). As our default shipping way is by Post Parcel Delivery. Thank You!

Shipment Tracking
Please track the order with the tracking number which we sent you on here.