Yaesu FT-8900 Quad Band 10m/6m/2m/70cm
The FT-8900 is a ruggedly-built, high quality quad band FM transceiver providing 50 Watts of power output on the 29/50/144 MHz amateur bands, and 35 Watts on the 430 MHz band.
It includes leading-edge features like cross-band repeat, dual receive, VHF-UHF Full Duplex capability, and over 800 memory channels.
It's 10-metre FM coverage brings the possibility of world-wide FM DX-ing to you on your drive in to work!
Specifications:
· Frequency range TX: 28-29.7MHz, 50-54MHz, 144-146MHz, 430-440MHz
· Output 50/20/10/5W (29/50/144MHz) 35/20/10/5W (430MHz) FM (F3, F2, F1) ±5 kHz
· RX: 28-29.700MHz, 50-54MHz, 108-180MHz, 320-480MHz, 700-985MHz * FM + AM airband receive
· V+U/V+V/U+U Dual band reception * V+U Full duplex operation
· Cross-band repeater operation
· Independent dial for each band
· Remote-head mounting capability * Heavy duty PA design
· Huge illuminated display
· 50-tone CTCSS/104-code DCS tone system
· ARTS (Auto-Range Transponder System)
· Smart Search (Automatic memory loading system)
· Hyper memory (Store and recall configuration data)
· Huge 800-channel memory capacity
· Versatile scanning selections
· RF squelch
· Internet key for instant access to WIRES
· 1200/9600bps Packet ready
· 4-16 Ohms AF output impedance
· 2W AF output
· Supply: 13.8V DC
· Size 140 x 41.5 x 168mm
· Weight 1kg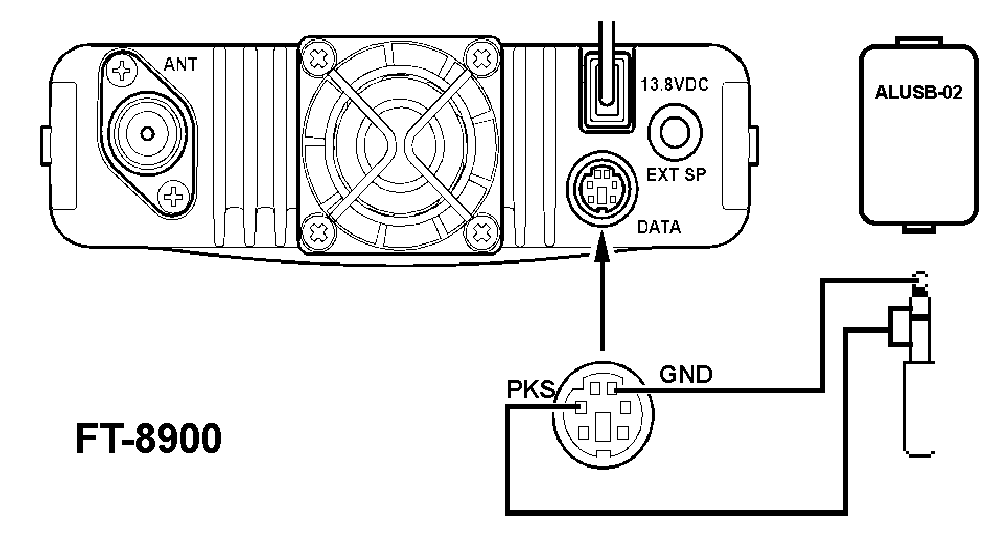 General Specifications
| | |
| --- | --- |
| Frequency Range | |
| RX | 28.000 - 29.700 MHz |
| | 50.000 - 54.000 MHz |
| | 108.000 - 180.000 MHz |
| | 320.000 - 480.000 MHz |
| | 700.000 - 985.000 MHz |
| TX | 28.000 - 29.700 MHz |
| | 50.000 - 54.000 MHz |
| | 144.000 - 146.000 MHz |
| | 430.000 - 440.000 MHz |
| Channel Steps | 5/10/12.5/15/20/25/50 kHz |
| Modes of Emission | F1, F2, F3 |
| Antenna Impedance | 50Ω, unbalanced |
| Frequency Stability | ±5ppm @ -10oC to +60oC |
| Operating Temperature Range | -20oC to +60oC |
| Supply Voltage | 13.8 VDC (±15%) |
| Current Consumption | RX: 0.5 A (Squelched) |
| | TX: 8.0 A (50/420MHz), 8.5 A (29/144 MHz) |
| Case Size (W x H x D, mm) | 140 x 41.5 x 168 (w/o knobs & connectors) |
| Weight (approx, g) | 1kg |
| Transmitter | |
| Output Power | 5/10/20/50 W (29/50/144 MHz) |
| | 5/10/20/35 W (430 MHz) |
| Modulation Type | Variable Reactance |
| Maximum Deviation | ±5 kHz |
| Spurious Radiation | Better than -60 dB (29 MHz; Better than -50 dB) |
| Modulation Distortion | Less than 3% |
| Microphone Impedance | 2 kΩ |
| DATA Jack Impedance | 10 kΩ |
| Receiver | |
| Circuit Type | Double-conversion superheterodyne |
| Intermediate Frequencies (IF) | 45.05 MHz / 450 MHz (Left Band) |
| | 47.25 MHz / 450 MHZ (Right Band) |
| Sensitivity (for 12 dB SINAD) | Better than 0.2 μV |
| Squelch Sensitivity | Better than 0.16 μV |
| Selectivity (-6 dB / -60 db) | 12 kHz / 30 kHz |
| Maximum AF Output | 2W @ 8Ω for 5% THD |
| AF Output Impedance | 4 - 16 Ω |