NanoVNA-F VNA SWR Meter VHF UHF Antenne Analyzer + 4.3 IPS LCD + Metal Case Vector Network Analyzer 50KHz-1000MHz
NanoVNA-F firmware release 0.0.5, measuring frequency to 1.5GHz!
1.support measurable frequency to 1.5 GHz, default setting 1 GHz, accurate measurement up to 1.35GHz.
2.fix: unexpected 0.3dB offset of s21 in thru
3.fix: mark all off bug
4.fix: clutter display when standing wave ratio is infinite
5.add version & info command
6.add REAL IMAG R X trace format

For more information, visit: http: //deepelec.com/2019/12/30/nanovna-f-0_0_5/

Features:
Use 4.3-inch IPS TFT LCD and resistive touching screen, with a larger view angle and can be seen clearly in strong outdoor light.
Switch to a large capacity 5000mAh/3.7V lithium battery, longer standby time, and expand a USB interface. Usually, it can be used as a power bank when the instrument is not used.
The Lipo charing IC to be changed to IP5306 (with 2A high charing current), making the charging time shorter.
Use a larger and better operating level.
Use a larger and better operating power switch.
Support Chinese and English menu switching.
Upgrade the user program by virtual U disk (16MB SPI flash memory inside).
Standard aluminium housing to protect SMAhead and reduce the interference of external electromagnetic waves to instrument.
The NanoVNA-F measurement ranges is 50k-1.5GHz. Use the harmonic of the clock chip SI5351 to measure frequency up to 1000MHz. At 600M-1GHz, the S11 has a dynamic ranges of 40dB (the standing waves ratio is less than 1.02).
The RF front end is designed with a metal shield that allows the S21 to have a dynamic ranges better than 60dB over the full frequency ranges.

Specifications:
Main material: PCB
Color: black
Type: with battery
Battery: 1 * lithium battery, 3.7V, 5000mAh
Measurement frequency: 50KHz~1500MHz
RF output: -13dBm (Max.-9dBm)
Frequency accuracy: <0.5PPM
Port SWR: <1.1
Display: 4.3 inch IPS TFT (800*480)
USB interface: USB Type-C
Communication mode: CDC (serial)
Power consumption: USB 5V 200mA, can use battery powered, maximum charging current 2A
Output capacity: 5V/1A
Number of calibration points: 101
Number of scanning points: 101
Display tracking: 4, Marking: 4, Setting save: 5
Scanning time: about 1.9s/time (50KHz~1000MHz full frequency band)
Can measure S parameters, voltage standing waves ratio SWR, phase map, group delay, Smith chart and so on.
Item size: 140 * 75 * 20mm / 5.5 * 3.0 * 0.8in
Package size: 145 * 85 * 30mm / 5.7 * 3.3 * 1.2in
Package weight: 413g / 0.9lb
Package list:
1 * NanoVNA-F VNA SWR Meter VHF UHF Antenne Analyzer
2 * 200mm SMA-JJ RG316 Cable
1 * Set of Calibration Parts
1 * SMA-JJ Double Needle
1 * SMA Elbow (external screw inner hole to inner screw inner needle)
1 * Type-C Data Cable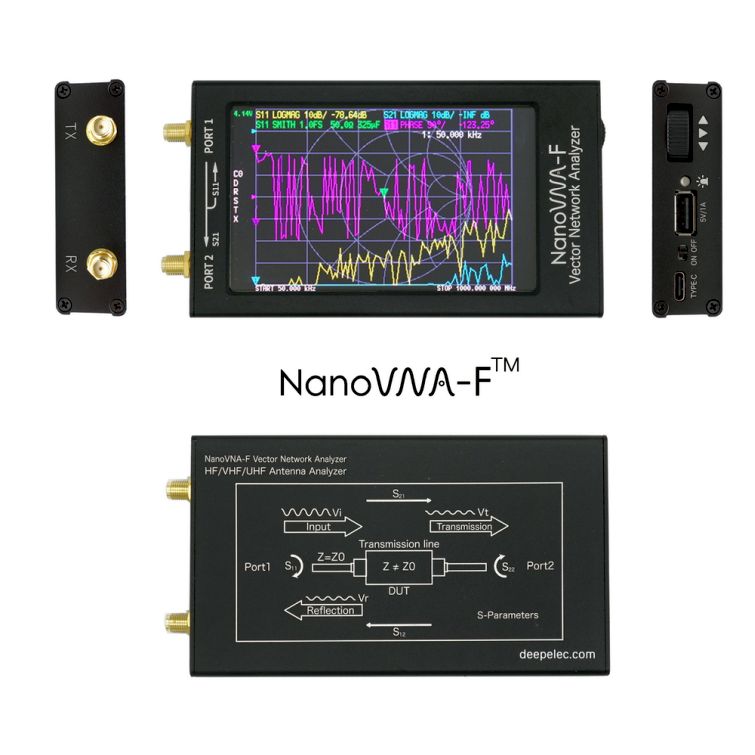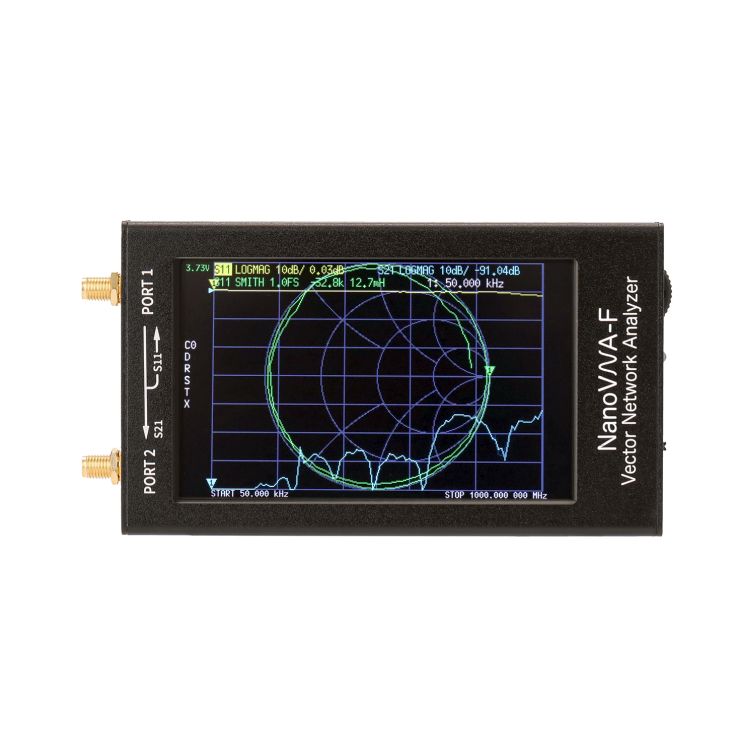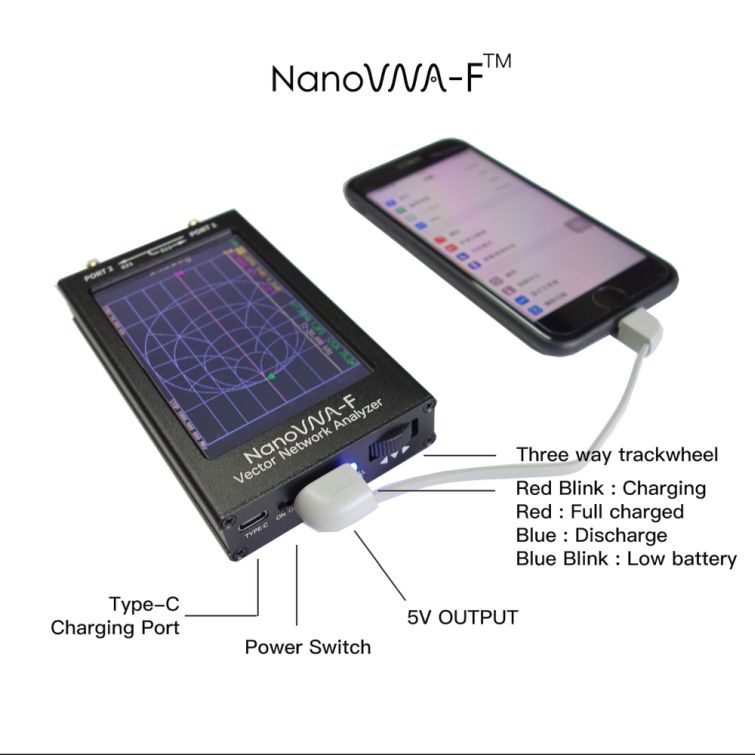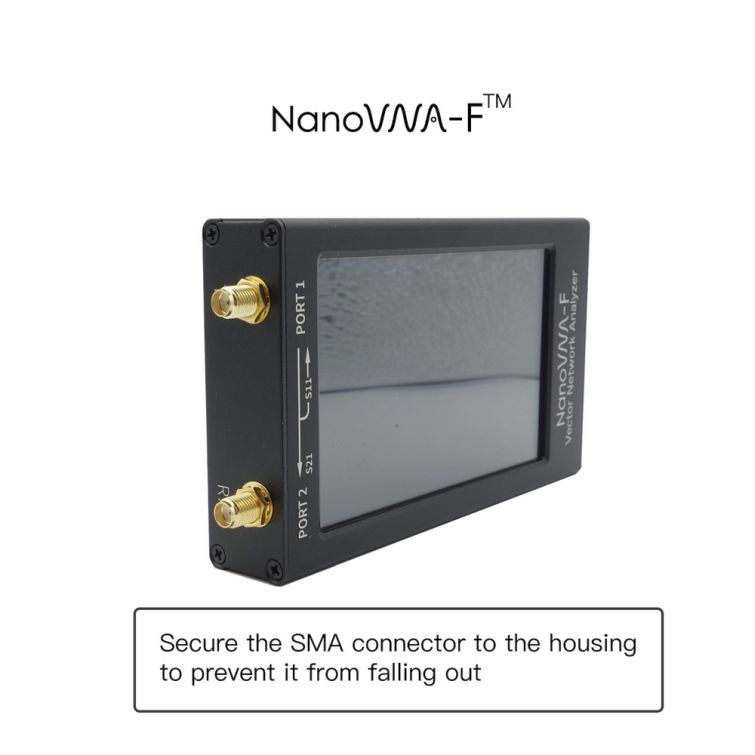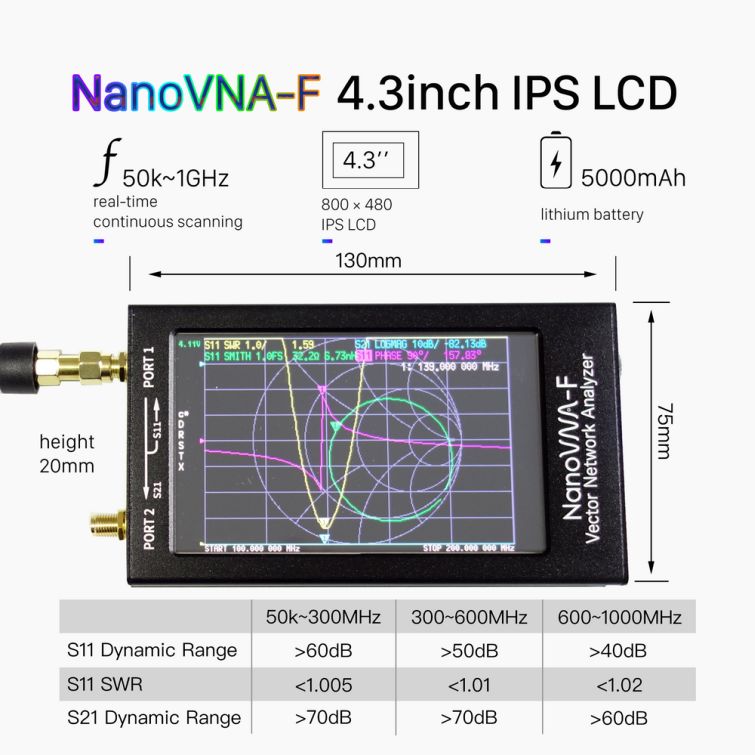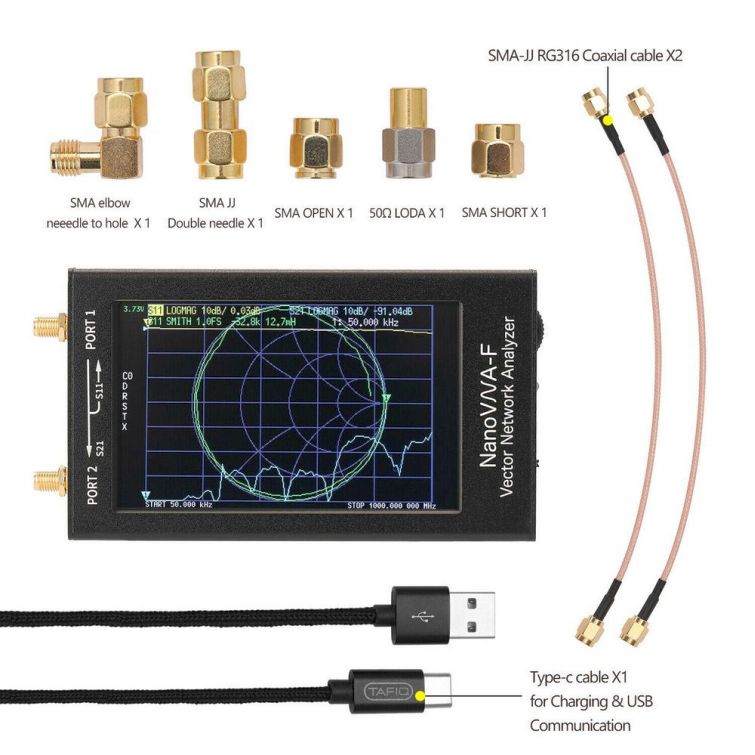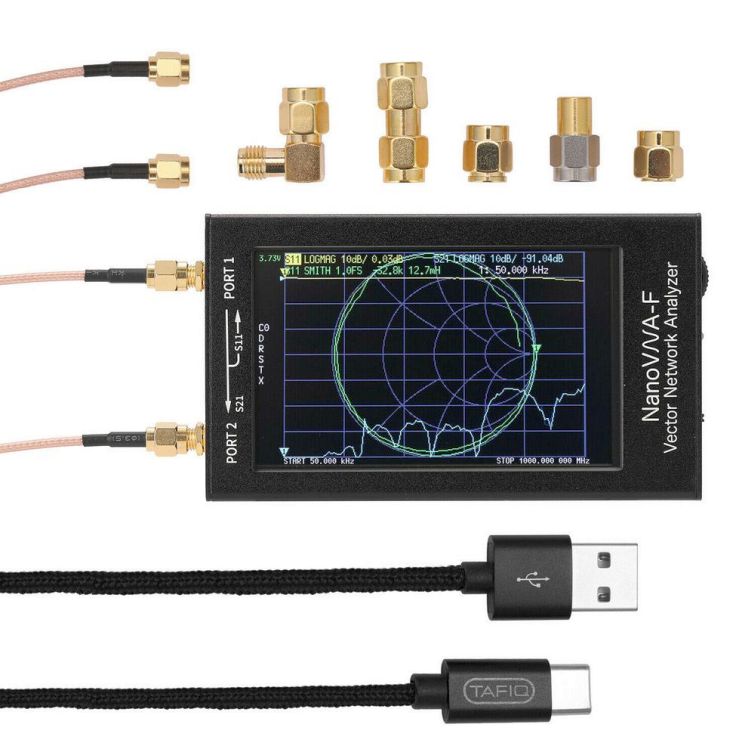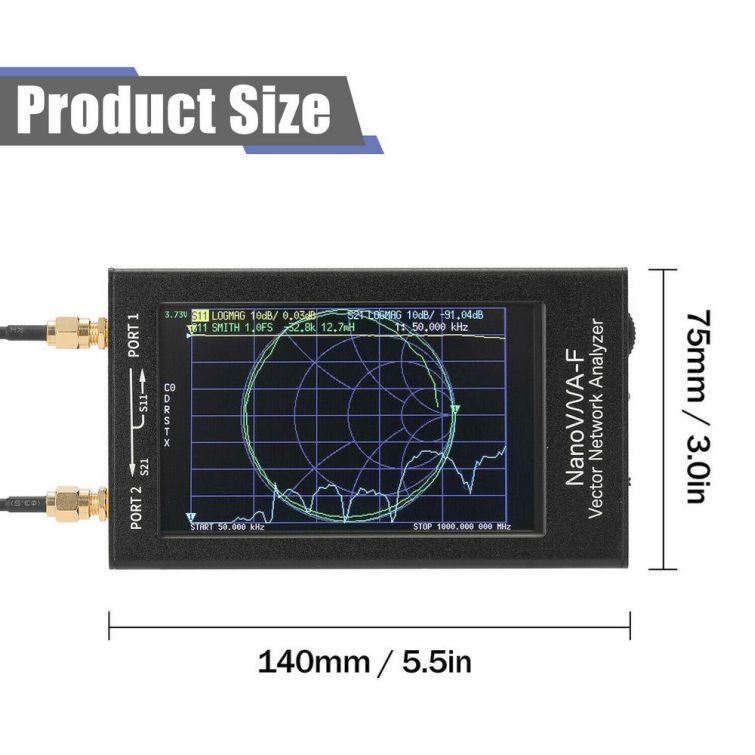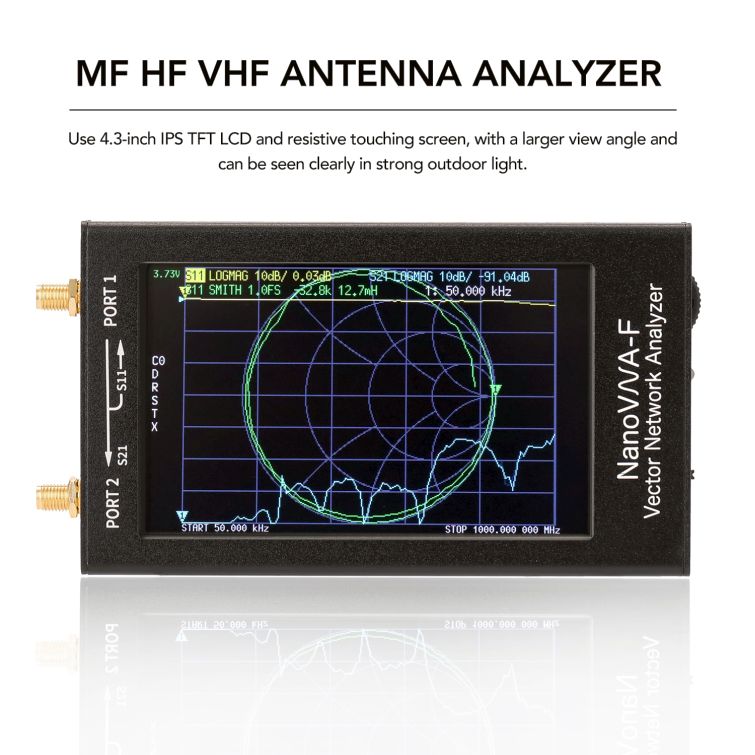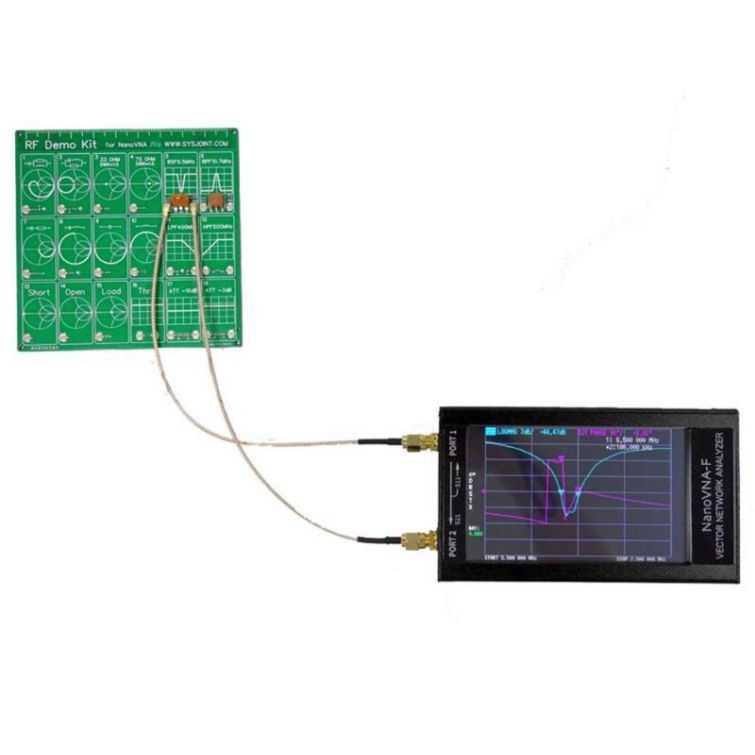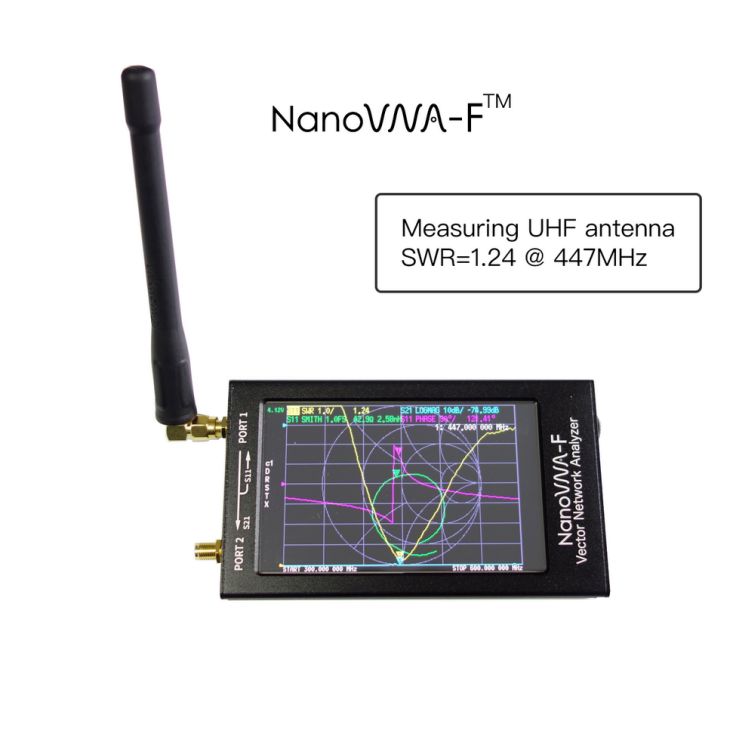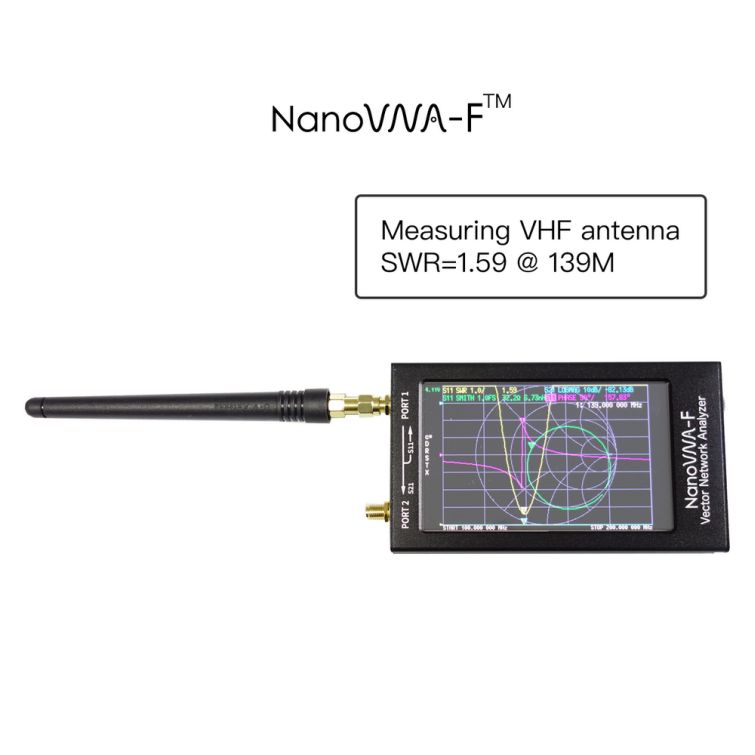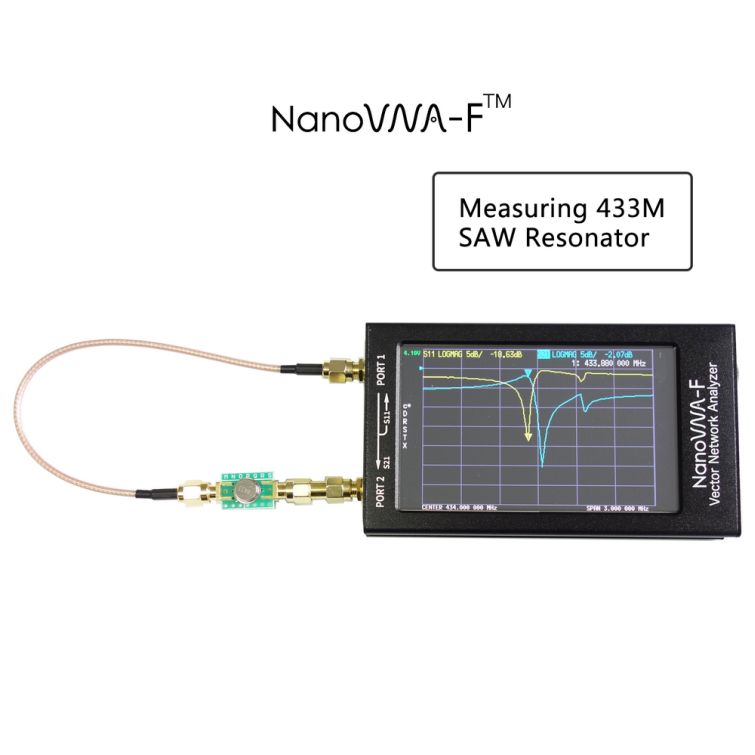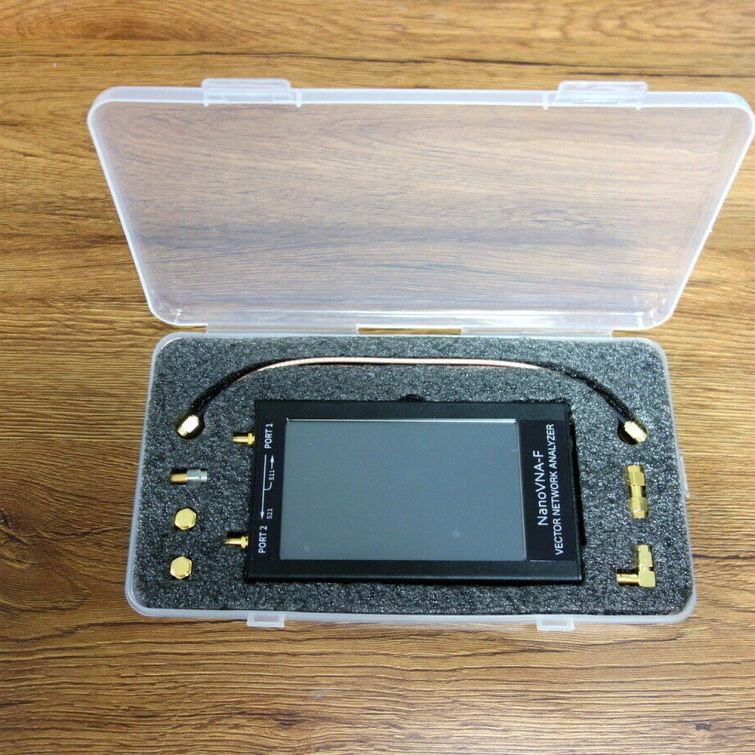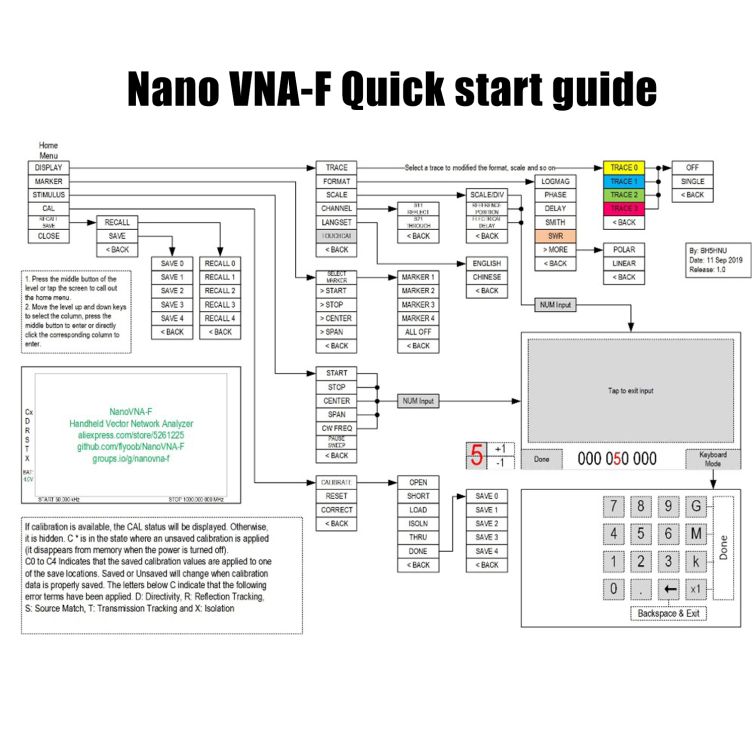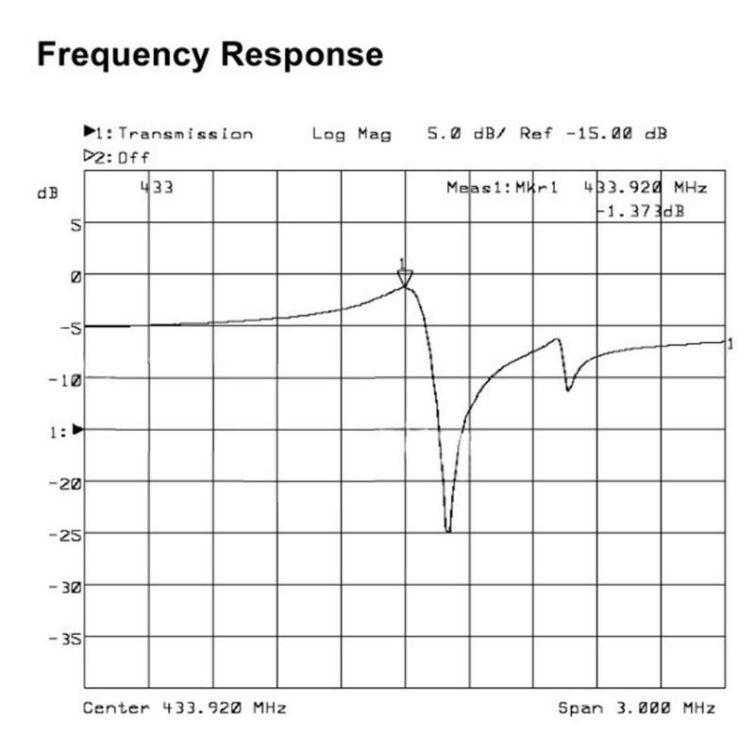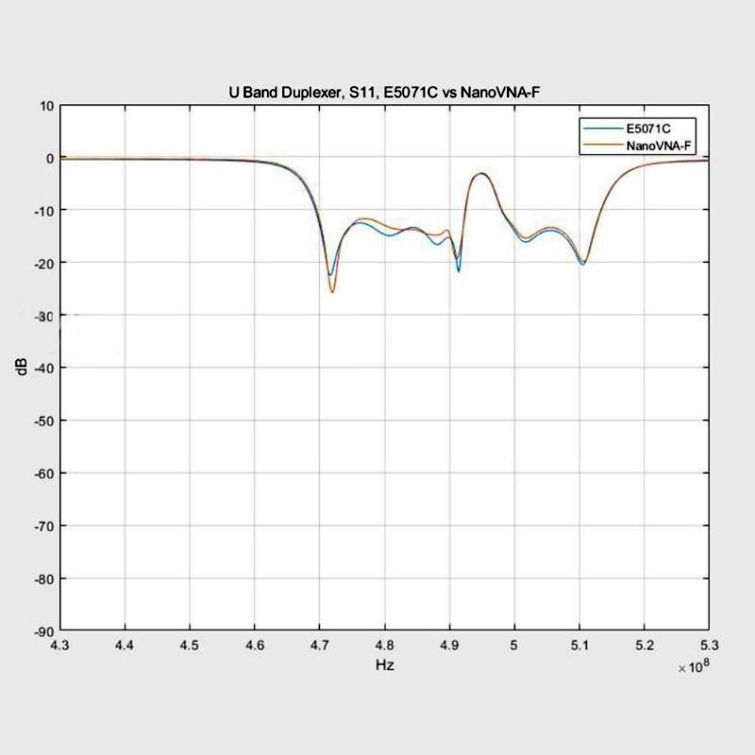 Bank Transfer
BANK TT
Account name (Name of Beneficiary): WANG ZE BIN
Account Number : 6217001930025772758
Bank Name: China Construction Bank, Xiamen Branch
Swift Code:PCBCCNBJSMX
Bank Address: NO.89, Jiyuan Road, Jimei, Xiamen, Fujian Province, China

BANK Payment Policy:
Please confirm correct payment Currency is same our order. ( Not include the handling charge from your bank and our bank account. )

Request information as below :
1) Send money total amount
2) Received Name from Payment
3) 446shop Order number
4) Sender Name
E-mail : sales@446shop.com
Notice:
Dear customers:
To aviod the controversial, please ask for the bank about the handling fees and where to deduct before the remittance.
If you don't make it clear, your Bank will deduct the charges from your remittance.
That means the remittance that you send to us will be reduced.
If payment is not enough, our company will not send out order until we got full payment.
Please pay attention and sorry for any inconvenience caused.

Online Payment
(1) PayPal Account: adams.jobs@hotmail.com
1) Why PayPal?
PayPal enables you to send payments quickly and securely online using a credit card or bank account.
Advantages:
a) Payment is traceable. You can trace the status of your payment using your PayPal account.
b) Payment does not require you to use your credit card online (you can transfer directly from your bank account). TradeTang doesn't see your credit card number (it is safely encrypted through PayPal's server), which limits the risk of unauthorized use.
2) How to make payment by PayPal?
Buyers go the order process on TradeTang and if you prefer to use PayPal, you will be led to PayPal's page. You are free to pay with your credit card, balance, or E-Cheque.
(2) Western Union
Benefit Name
First Name: zebin
Last name (Family name): wang
Address: Room303, NO.13, Yanpin Yili, Jimei, Xiamen City, Fujian Province, China 361024
With more than 150 years of experience, Western Union is a global leader in money transfer services. It helps consumers and businesses send money quickly and reliably. Below is the information you need for Western Union transfer:
Beneficiary

ZeBin Wang

First Name:ZeBin

Last Name:Wang

Country

China

Address

Room303, NO.13, Yanpin Yili, Jimei, Xiamen City, Fujian Province, China 361024

Telephone

+86-138 6012 3881
1.What is MTCN?
MTCN stands for Money Transfer Control Number, a ten digits number provided by Western Union upon your sending money. It serves a tracking number for sender and the recipient will not be able to collect money without MTCN.
2.What is the Exchange Rate if I pay by Western Union?
Money sent by Western Union will be exchanged according to the exchange rate of the day when it is collected. The amount we receive might be slightly different from that you send as exchange rate keeps changing.
3.What to do once I decide to pay with Western Union?
We need MTCN, your name and address to collect the money. After you choose to pay with Western Union, a new page will be opened, on which you need to fill in the blanks with the money-sending information.
Please make sure the information is exactly the same with that on your receipt given by Western Union agency.
(3) MoneyGram
Benefit Name
First Name: zebin

Last name (Family name): wang
Phone number: 0086-13860123881
Address: Room303, NO.13, Yanpin Yili, Jimei, Xiamen City, Fujian Province, China 361024
(4) Sigue Money Transfer
Benefit Name
First Name: zebin

Last name (Family name): wang
Phone number: 0086-13860123881
Address: Room303, NO.13, Yanpin Yili, Jimei, Xiamen City, Fujian Province, China 361024

Telegraphic Transfer
Intermediary Bank: Deutsche Bank Trust Company Americas
SWIFT BIC: BKTRUS33
Beneficiary Bank: Postal Savings Bank of China
SWIFT BIC: PSBCCNBJ
Beneficiary Account No.: 621098 3930 00476 7297
Beneficiary's Name: ZEBIN WANG
Beneficiary's Address:
705, No.78, JinShang District, JinShang Road, Xiamen City, China
Telephone Numbe: +0086-13860123881

Order Delivery
You also can track all the post shipping information on http://www.17track.net/en/
Note: If you wanna the above delivery service, please email us(sales@446shop.com). As our default shipping way is by Post Parcel Delivery. Thank You!

Shipment Tracking
Please track the order with the tracking number which we sent you on here.