This product is an adapter designed for voice communication.
It cannot be directly applied to image and data communication such as SSTV, PSK31, Echolink.
Need to buy adapter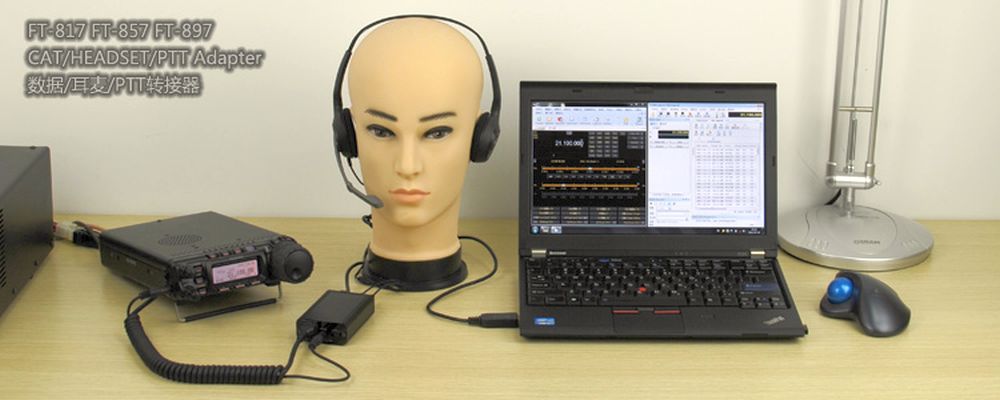 The following functions can be implemented using the adapter:
1. External speakers, headphones; external dynamic microphone, electret microphone.
2. Use the emergency PTT button that comes with the adapter to perform the launch operation.
3. Use the adapter's PTT socket, external PTT switch or foot switch for launch operation.
4. Use the adapter CAT port to communicate with the computer and the CAT with the machine. The FT-817 and FT-818 do not have this function. Only FT-857, FT- 897).
Wiring diagram:
(Note: The connector uses the solenoid-type 8-wire cable that comes with the radio as the input terminal. When using it, remove the connector plug from the MH-31 hand end and insert the connector into the connector.)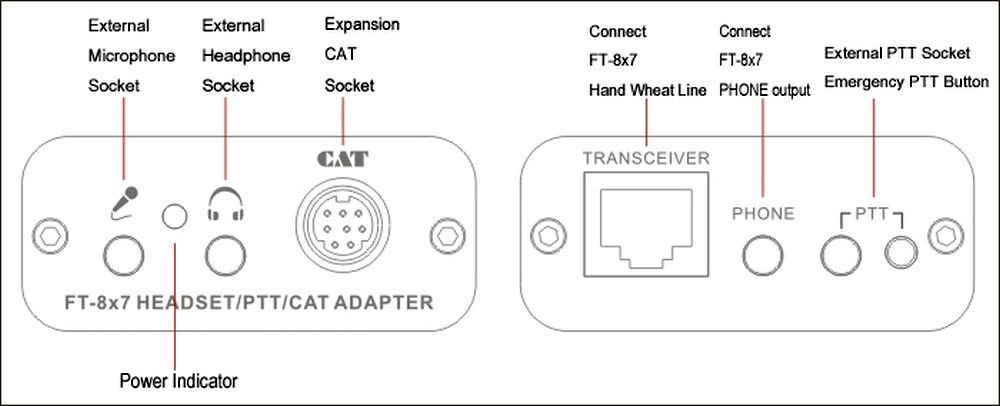 Set the jumper inside the machine:
* Before setting the jumper inside the machine, use the Allen key delivered by this product to open the panel on the radio connection side and pull out the PCB board. Be careful not to lose the aluminum alloy PTT button.
1. MIC MODE: Set the properties of the external microphone. When using an electret microphone, the left side is shorted (EC); when using a dynamic microphone, the right side is shorted (MC).
2.PHONE MODE: Set the external headset properties. When using a mono headset or speaker, the left side is shorted (MONI); when using a stereo headphone, the right side is shorted (STEREO).
How to open FT function of FT-857 and FT897 hand:
1. Press and hold the FUNC key to enter the menu state.
2. Turn the SELECT knob to the No. 59 menu.
3. Rotate the shuttle and the menu mode will switch between NOR/RMT/CAT.
4. Adjust to CAT mode, long press FUNC to return, the setting is completed.
Wiring tips:
The radio PHONE to the adapter PHONE is connected with the matching 3.5mm recording line. To ensure the cleanliness of the desktop, the recording line can be used from the middle of the radio hand.