KVE-60C COLOR GRAPHIC VNA ANTENNA ANALYZER, 1-60MHZ
COLOR GRAPHIC VNA ANTENNA ANALYZER, 1-60MHZ
Pocket-Size, Incredible Performance! Truly accurate SWR, R, X and Z!
This pocket-sized wonder breaks the mold for analyzer design with user-friendly convenience, top notch accuracy, and a vivid TFT multi-color display. Don`t let the size fool you, KVE-60C is packed with all the VNAfeatures and performance you need!
For example, get data for SWR, resistance (R), reactance (X), and impedance magnitude (Z) delivered on a color-coded high-resolution bar-graph display or sharply defined swept-frequency plots.
Get continuous DDS frequency coverage with 100-Hz resolution and a full selection of tuning steps and sweeps.
There`s a movable marker that calls up alpha-numeric data for any point on any plot -- and a memory to capture current data when you turn the analyzer off.
Get other useful features too, like a built in help menu and a field-strength indicator warns when powerful interference is present.
Best of all, juggling batteries is a thing of the past -- a long-running lithium-polymer power source is built right in. Recharge via any USB port.
Checkout these specifications:
• Single-frequency and swept frequency operating modes
• Truly accurate SWR, R, X, and Z measurements
• Seamless DDS coverage with 100-Hz resolution from 1-60 MHz
• Smooth "skip-free" encoder tunes fast or slow without missing a step
• Powerful +5-dBm stimulus generator overrides local interference
• Field-strength meter measures local signals, detects potential interference
• DDS generator precision signal source
• Vivid 1600-pixel/inch color graphics on a 2x2 inch non-glare TFTscreen
• High-lumen output, easy to read in direct sunlight
• Easy setup, only four control switches with convenient on-screen soft menus
• Personalized ID function programs your call or name onto the display
• Built-in 3.7-V 1800- mAH lithium-polymer battery charges with Battery Status Indicator and Auto Shut-off.
• Charge % always displayed, multi-color LED monitors charge status
• Built-in clock shows elapsed time when unit is turned on
• Breakthrough miniaturization 2 3/4W x 3 1/2H x 1 3/8D" high-impact case, 5.1 oz.
• Has BNC connector.
Package:
1 x KVE-60C COLOR GRAPHIC VNA ANTENNA ANALYZER, 1-60MHZ

1 x English Manual (CD)

1 x AC Charger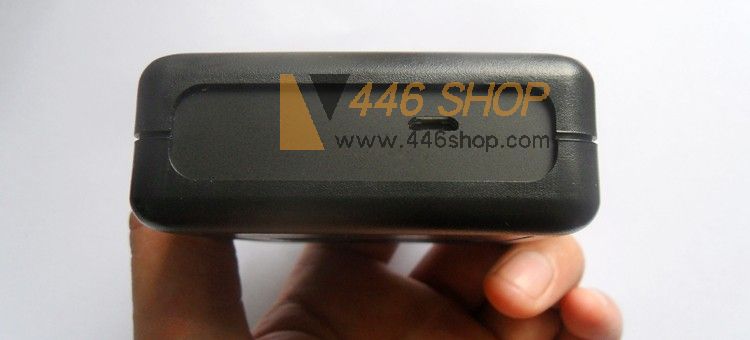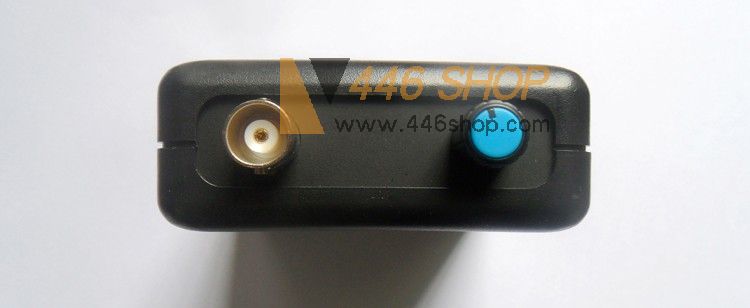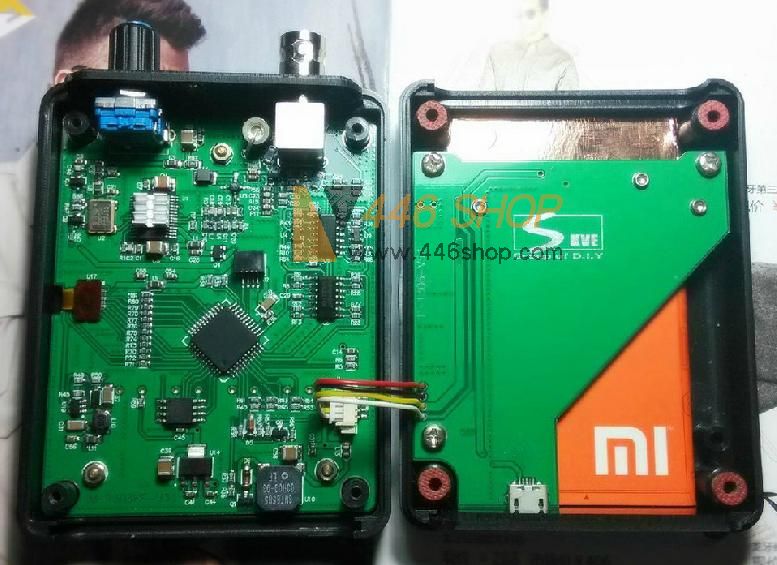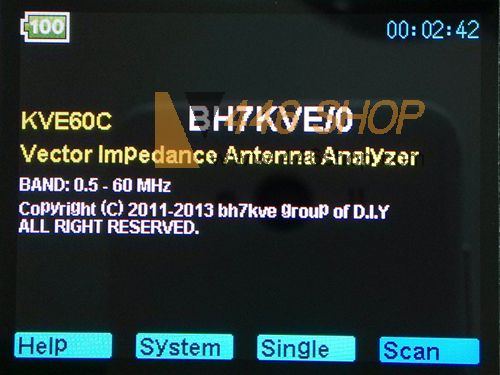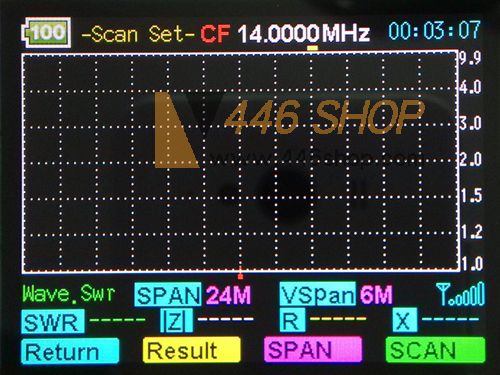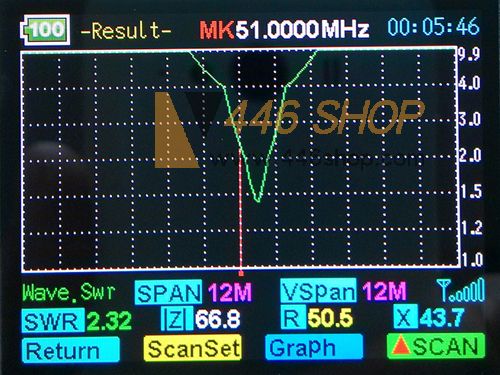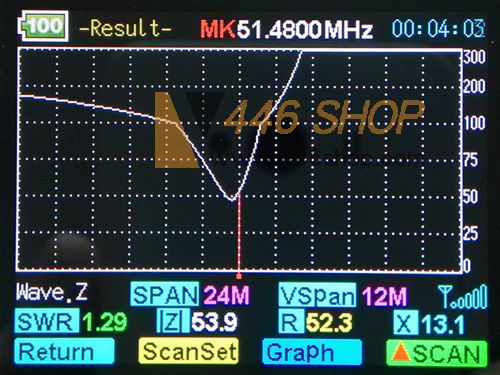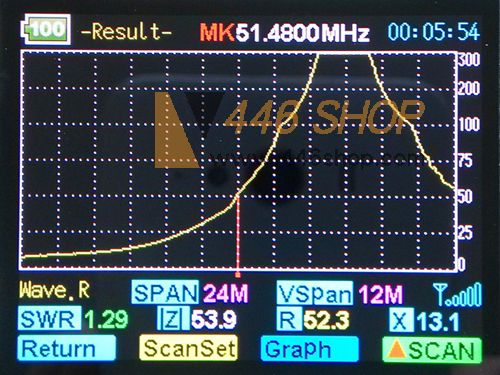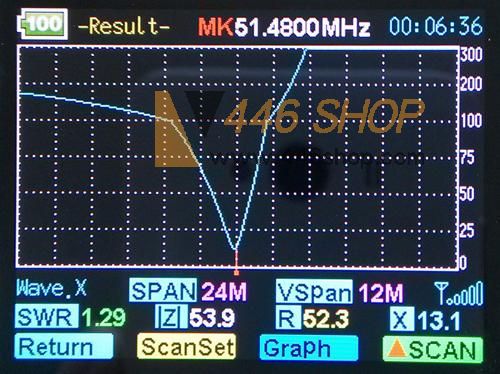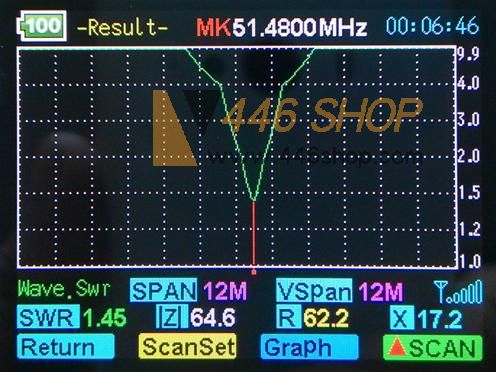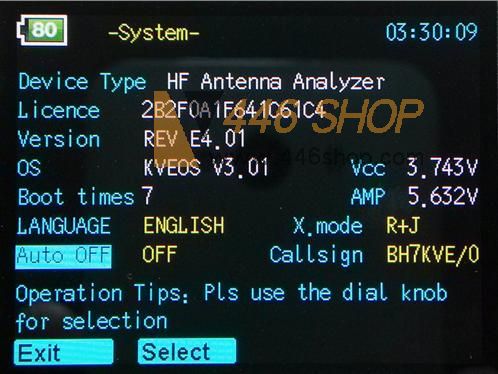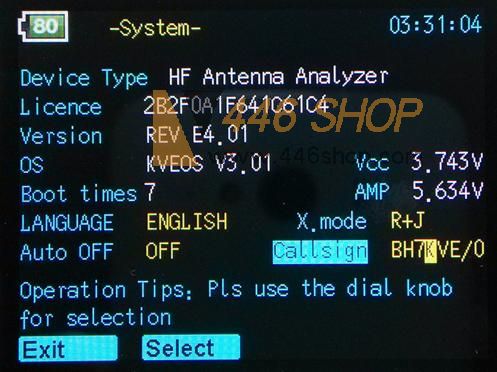 Bank Transfer
(1) The Company Bank Account:
please credit to:
PING AN BANK CO.,LTD.,OFFSHORE DEPT
SWIFT CODE NO.: SZDBCNBS
ADDRESS:NO.5047,ROAD SHENNAN DONG,SHENZHEN,P.R.CHINA
Beneficiary's Account No.:
USD A/C No:
OSA11011760296701
Beneficiary's Account Name:
HIGRADE FACTORY HK CO., LIMITED
Beneficiary's Address:
20/F MONGKOK COMMERCIAL CENTRE,16 ARGYLE STREET,MONGKOK HK
(2) The Personal Bank Account:
please credit to:




Account name(Name of beneficiary):

WANG ZE BIN

Account Number : 6222083100009539760

Place: ChongQing

Bank Name:

Industrial & Commercial Bank Of China ChongQing Branch

Swift Code :ICBKCNBJCQG

Address: NO.177,MinZu Road, YuZhong District, ChongQing Province, China

CNAPS BANK CODE:102653000021




(REMARK: Please kindly contact us to confirm the order before your payment, for avoiding unnecessary loss, thank you! )

Online Payment
(1) PayPal Account: adams.jobs@hotmail.com
1) Why PayPal?
PayPal enables you to send payments quickly and securely online using a credit card or bank account.
Advantages:
a) Payment is traceable. You can trace the status of your payment using your PayPal account.
b) Payment does not require you to use your credit card online (you can transfer directly from your bank account). TradeTang doesn't see your credit card number (it is safely encrypted through PayPal's server), which limits the risk of unauthorized use.
2) How to make payment by PayPal?
Buyers go the order process on TradeTang and if you prefer to use PayPal, you will be led to PayPal's page. You are free to pay with your credit card, balance, or E-Cheque.
(2) Western Union
Benefit Name
First Name: zebin
Last name (Family name): wang
Address: Room303, NO.13, Yanpin Yili, Jimei, Xiamen City, Fujian Province, China 361024
With more than 150 years of experience, Western Union is a global leader in money transfer services. It helps consumers and businesses send money quickly and reliably. Below is the information you need for Western Union transfer:
Beneficiary

ZeBin Wang

First Name:ZeBin

Last Name:Wang

Country

China

Address

Room303, NO.13, Yanpin Yili, Jimei, Xiamen City, Fujian Province, China 361024

Telephone

+86-138 6012 3881
1.What is MTCN?
MTCN stands for Money Transfer Control Number, a ten digits number provided by Western Union upon your sending money. It serves a tracking number for sender and the recipient will not be able to collect money without MTCN.
2.What is the Exchange Rate if I pay by Western Union?
Money sent by Western Union will be exchanged according to the exchange rate of the day when it is collected. The amount we receive might be slightly different from that you send as exchange rate keeps changing.
3.What to do once I decide to pay with Western Union?
We need MTCN, your name and address to collect the money. After you choose to pay with Western Union, a new page will be opened, on which you need to fill in the blanks with the money-sending information.
Please make sure the information is exactly the same with that on your receipt given by Western Union agency.
(3) MoneyGram
Benefit Name
First Name: zebin

Last name (Family name): wang
Phone number: 0086-13860123881
Address: Room303, NO.13, Yanpin Yili, Jimei, Xiamen City, Fujian Province, China 361024
(4) Sigue Money Transfer
Benefit Name
First Name: zebin

Last name (Family name): wang
Phone number: 0086-13860123881
Address: Room303, NO.13, Yanpin Yili, Jimei, Xiamen City, Fujian Province, China 361024

Telegraphic Transfer
Intermediary Bank: Deutsche Bank Trust Company Americas
SWIFT BIC: BKTRUS33
Beneficiary Bank: Postal Savings Bank of China
SWIFT BIC: PSBCCNBJ
Beneficiary Account No.: 621098 3930 00476 7297
Beneficiary's Name: ZEBIN WANG
Beneficiary's Address:
705, No.78, JinShang District, JinShang Road, Xiamen City, China
Telephone Numbe: +0086-13860123881

Order Delivery
You also can track all the post shipping information on http://www.17track.net/en/
Note: If you wanna the above delivery service, please email us(sales@446shop.com). As our default shipping way is by Post Parcel Delivery. Thank You!

Shipment Tracking
Please track the order with the tracking number which we sent you on here.