| | |
| --- | --- |
| | |
Baofeng BF-T6 Mini Walkie Talkie 22CH 0.5W Kids Radio Comunicador Portable Radio
Portable Mini Fashion Handheld Two-Way Radio Transceiver BF-T6 Walkie-talkie
Features:
1. USB smart charging: Independent USB charger design, free to connect with the computer, mobile power, mobile phone charger USB port, convenient battery life.
2. 25kHz/12.5kHz conversion: Users can set the bandwidth of each channel to 25 kHz or 12.5 kHz through computer programming software, and can convert among different bandwidths, so it can avoid re-purchasing.
3. CTCSS / CDCSS: The unique CTCSS / CDCSS encoding & decoding feature avoids listening to unrelated calls on the same channel.
4. Chinese and English voice broadcast channel, function operation and charging prompt: Designed for using in dimly lit environments, the walkie-talkie can issue various voice prompts during user operation, and can accurately emit Chinese and English prompts for channel broadcasts, and voice prompts for battery status. Support Chinese and English languages.
5. Voice control function: The sound automatically controls the launch function, and the launch operation can be performed by speaking without the need to manually press the PTT button to transmit.
6. Automatic power saving function: When the channel is idle or does not perform any operation (after 12 seconds), the battery energy-saving function is automatically turned on, and the walkie-talkie starts to switch the receiving circuit alternately for a certain period of time, which has achieved the purpose of automatic power saving and energy saving. The time ratio of the switching circuit can be set by the programming software.

7. Computer programming: The radio frequency data, function parameters and signaling can be programmed by connecting the computer to the data cable.
8. Flashlight lighting: Practical flashlight lighting function to solve emergency needs in dark environments.
9. Loud Sound: The 40mm large-diameter speaker is combined with the professional audio power amplifier circuit design to emit a loud sound to meet the hearing needs in a complex environment.

Specification:
Frequency Range: PMR: 446MHZ-446.2MHZ
FRS: 462MHZ-467MHZ
Power: 0.5W
Channel Spacing: 25.0kHz / 12.5kHz
Frequency Stability: ±1.5ppm
Working Temperature: -20 ° C ~ +60 ° C
Antenna Impedance: 50Ω
Working Voltage: 3.7V
Main Features
1. Output power:0.5W
2. Frequency range:According to the civil frequency of each country and region
3.Channel:Related to various civil frequencies
4. CTCSS:38(1-38)CDCSS:60(39-99)
5. Screen backlight:Easy to operate at night or in the dark.
6.Low power warning and power indicator
7.Call end Beep
8.Keyboard Locks
9.VOX
10.Flashlight

Technical specification
1. Frequency range UHF: 462-467MHz
2. Frequency tolerance: ±500HZ
3. Maximum frequency deviation: 2.0KHZ±0.1KHZ
4. Modulation sensitivity: 6 mV
5. RF output power: ≥0.4W
6. Emission current: ≤0.5A
7. Antenna current: ≤0.5A
8. Modulation distortion: ≤ 5%
9.CTCSS/DCS frequency offset: 0.35KHZ±0.05KHZ
10. Receive sensitivity: ≥15 dB(-121 dBm1.5KHZ)
11. Squelch sensitivity: ≤-122dBm
12. Waiting current: ≤15mA
13. Audio power output: ≥1.6V
14. Audio distortion: ≤ 5%
Package of Radio including:
1 * BF-T6
1 * Li-ion Battery
1 * Adapter
1 * Belt Clip
1 * Strap
1 * Charger
1 * User's Manual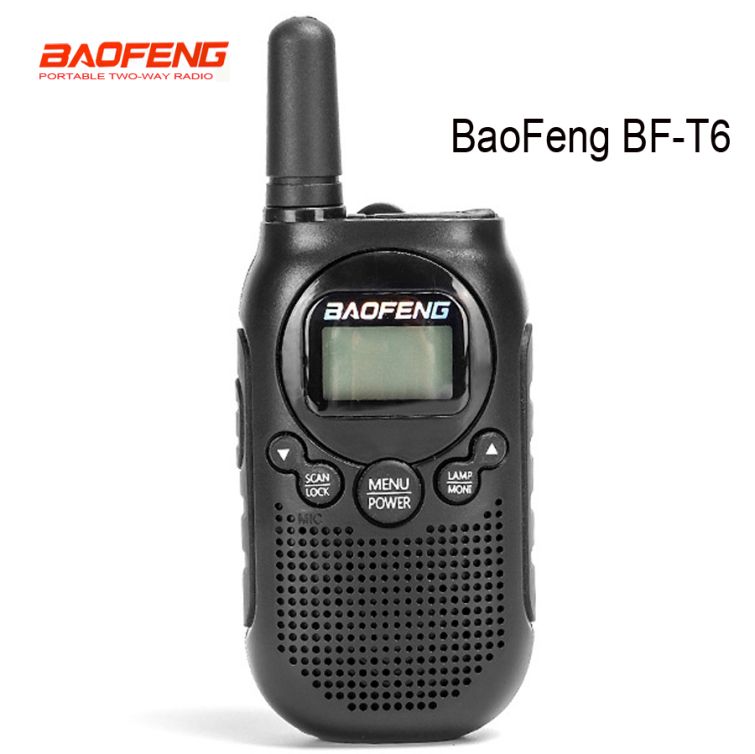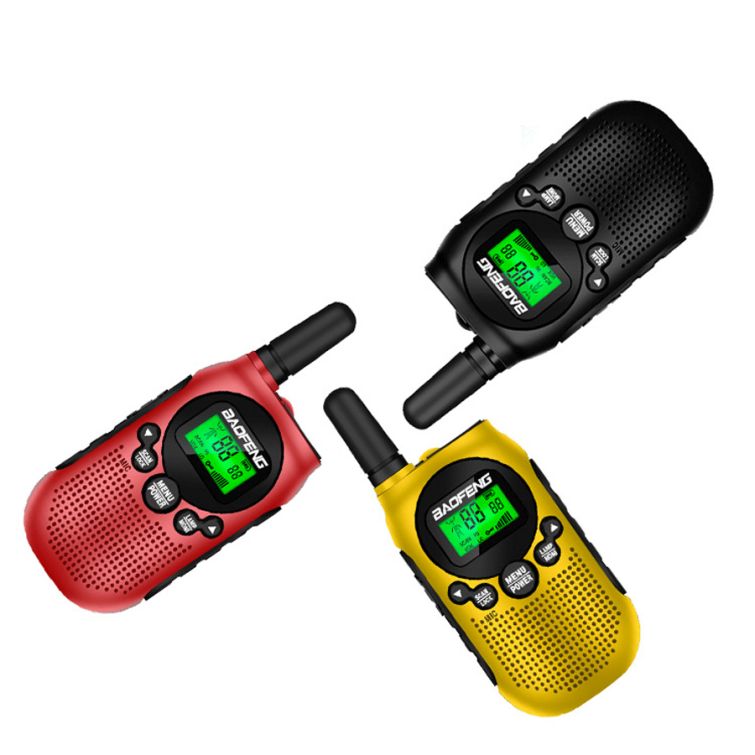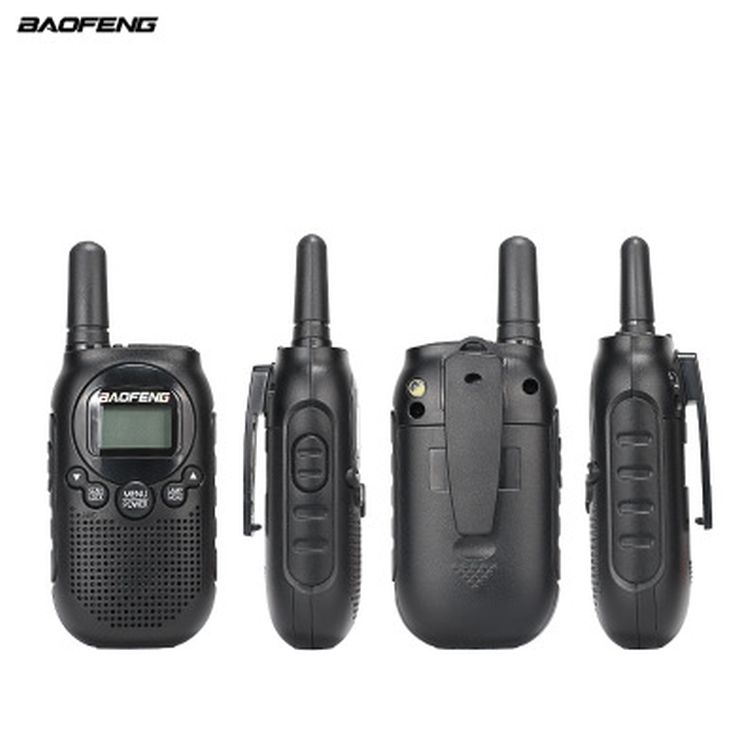 Bank Transfer
(1) The Company Bank Account:
please credit to:
PING AN BANK CO.,LTD.,OFFSHORE DEPT
SWIFT CODE NO.: SZDBCNBS
ADDRESS:NO.5047,ROAD SHENNAN DONG,SHENZHEN,P.R.CHINA
Beneficiary's Account No.:
USD A/C No:
OSA11011760296701
Beneficiary's Account Name:
HIGRADE FACTORY HK CO., LIMITED
Beneficiary's Address:
20/F MONGKOK COMMERCIAL CENTRE,16 ARGYLE STREET,MONGKOK HK
(2) The Personal Bank Account:
please credit to:




Account name(Name of beneficiary):

WANG ZE BIN

Account Number : 6222083100009539760

Place: ChongQing

Bank Name:

Industrial & Commercial Bank Of China ChongQing Branch

Swift Code :ICBKCNBJCQG

Address: NO.177,MinZu Road, YuZhong District, ChongQing Province, China

CNAPS BANK CODE:102653000021




(REMARK: Please kindly contact us to confirm the order before your payment, for avoiding unnecessary loss, thank you! )

Online Payment
(1) PayPal Account: adams.jobs@hotmail.com
1) Why PayPal?
PayPal enables you to send payments quickly and securely online using a credit card or bank account.
Advantages:
a) Payment is traceable. You can trace the status of your payment using your PayPal account.
b) Payment does not require you to use your credit card online (you can transfer directly from your bank account). TradeTang doesn't see your credit card number (it is safely encrypted through PayPal's server), which limits the risk of unauthorized use.
2) How to make payment by PayPal?
Buyers go the order process on TradeTang and if you prefer to use PayPal, you will be led to PayPal's page. You are free to pay with your credit card, balance, or E-Cheque.
(2) Western Union
Benefit Name
First Name: zebin
Last name (Family name): wang
Address: Room303, NO.13, Yanpin Yili, Jimei, Xiamen City, Fujian Province, China 361024
With more than 150 years of experience, Western Union is a global leader in money transfer services. It helps consumers and businesses send money quickly and reliably. Below is the information you need for Western Union transfer:
Beneficiary

ZeBin Wang

First Name:ZeBin

Last Name:Wang

Country

China

Address

Room303, NO.13, Yanpin Yili, Jimei, Xiamen City, Fujian Province, China 361024

Telephone

+86-138 6012 3881
1.What is MTCN?
MTCN stands for Money Transfer Control Number, a ten digits number provided by Western Union upon your sending money. It serves a tracking number for sender and the recipient will not be able to collect money without MTCN.
2.What is the Exchange Rate if I pay by Western Union?
Money sent by Western Union will be exchanged according to the exchange rate of the day when it is collected. The amount we receive might be slightly different from that you send as exchange rate keeps changing.
3.What to do once I decide to pay with Western Union?
We need MTCN, your name and address to collect the money. After you choose to pay with Western Union, a new page will be opened, on which you need to fill in the blanks with the money-sending information.
Please make sure the information is exactly the same with that on your receipt given by Western Union agency.
(3) MoneyGram
Benefit Name
First Name: zebin

Last name (Family name): wang
Phone number: 0086-13860123881
Address: Room303, NO.13, Yanpin Yili, Jimei, Xiamen City, Fujian Province, China 361024
(4) Sigue Money Transfer
Benefit Name
First Name: zebin

Last name (Family name): wang
Phone number: 0086-13860123881
Address: Room303, NO.13, Yanpin Yili, Jimei, Xiamen City, Fujian Province, China 361024

Telegraphic Transfer
Intermediary Bank: Deutsche Bank Trust Company Americas
SWIFT BIC: BKTRUS33
Beneficiary Bank: Postal Savings Bank of China
SWIFT BIC: PSBCCNBJ
Beneficiary Account No.: 621098 3930 00476 7297
Beneficiary's Name: ZEBIN WANG
Beneficiary's Address:
705, No.78, JinShang District, JinShang Road, Xiamen City, China
Telephone Numbe: +0086-13860123881

Order Delivery
You also can track all the post shipping information on http://www.17track.net/en/
Note: If you wanna the above delivery service, please email us(sales@446shop.com). As our default shipping way is by Post Parcel Delivery. Thank You!

Shipment Tracking
Please track the order with the tracking number which we sent you on here.